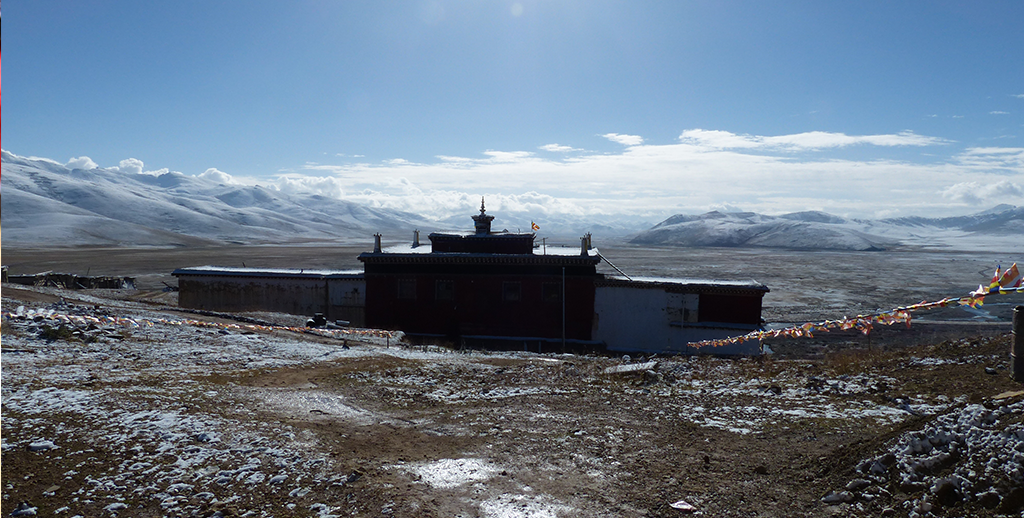 In 1959 a young Tibetan Buddhist Lama was compelled to flee his homeland following the Chinese invasion of Tibet. Arriving in the UK as a refugee, undeterred by seemingly impossible challenges, Akong Tulku Rinpoche went on to play a key role in bringing the wisdom of Tibetan Buddhism to the West.
Akong: a Remarkable Life is a deeply moving story told by many of the people who knew him best. The sheer diversity of the lives he touched shows that Akong's embodiment of compassion resonates with our common humanity, transcending social status and cultural differences.
"It is my hope that as you watch this film, you will not just learn more about the life and activities of this remarkable human being, but that it will inspire you, by showing how each and every one of us can put compassion into action in our lives."
His Holiness 17th Karmapa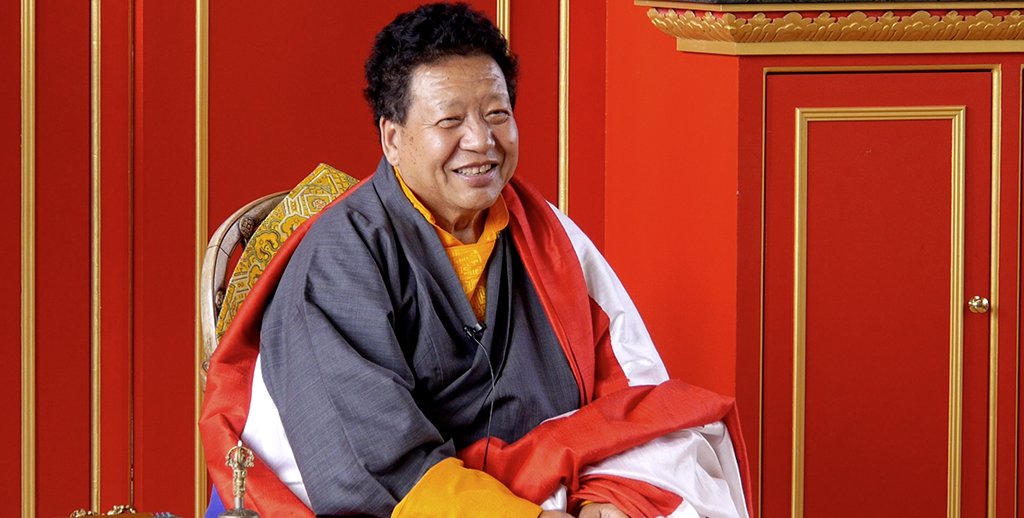 The Story of a Remarkable Life
From an early age Akong was training to become the Abbot of Dolma Lhakang, a remote monastery in Eastern Tibet; the path of his life appeared to be clearly set out. However, political turmoil changed everything and reluctantly he had to leave the world he knew as he embarked on a dangerous 10 month journey across the Himalayas to India. Out of an escape party of 300 only 13 survived the arduous journey. Close to death from starvation in a cave in the Himalayas, Akong made a promise that if he survived, he would devote his life to helping others.
After he arrived in India, Akong met Freda Bedi, an Englishwoman who had established a refugee camp to help exiled Tibetans. Freda arranged for him to travel to the UK along with his friend Trungpa Rinpoche.  In 1967 they co-founded Samye Ling in Scotland, the first Tibetan Buddhist monastery in the West. After Trungpa left for America, Akong was responsible for the growth of Samye Ling in rural Dumfriesshire and a network of Buddhist Meditation Centres throughout Europe and Africa that have emanated from it. In 1992 he was chosen as a member of the search party seeking the rebirth of the His Holiness, the 17th Gyalwang Karmapa, the Tibetan Buddhist leader second in importance only to the Dalai Lama.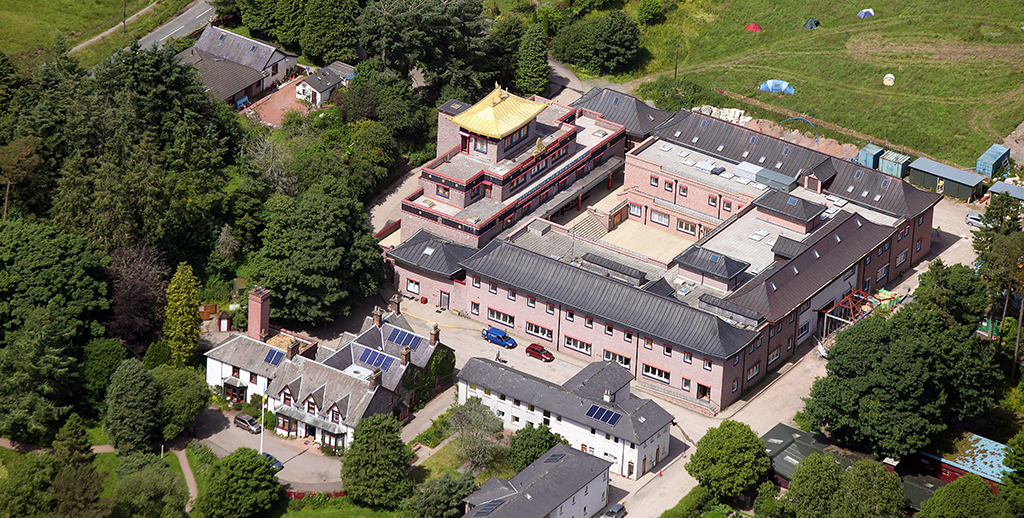 Akong did not forget the promise that he had made when he almost died from hunger. He established an international charitable organisation called "ROKPA" with projects in Tibet, Nepal, UK, Europe, Zimbabwe and South Africa. Alongside his spiritual mission, his humanitarian activity also flourished providing food, orphanages, education and medical facilities; fulfilling Akong's commitment to offer "help where help is needed".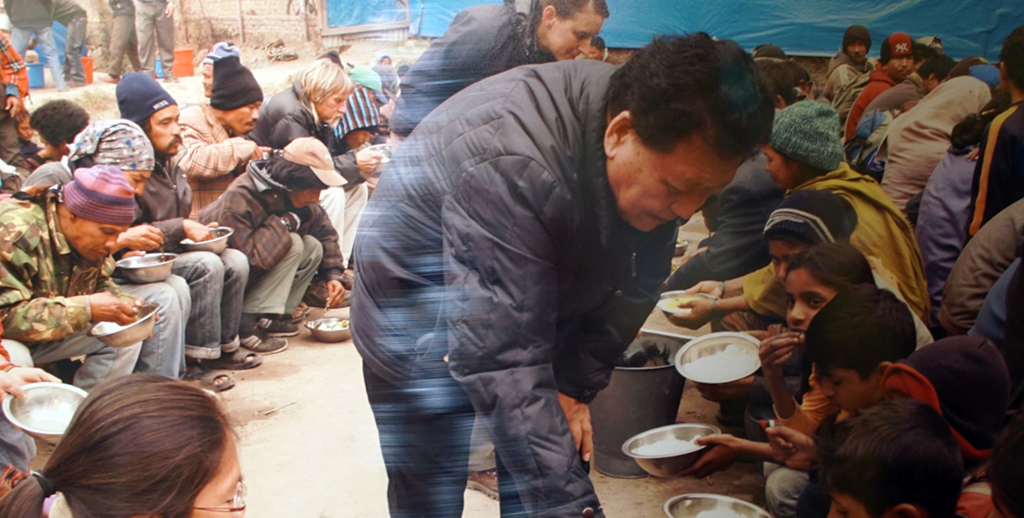 In October 2013 Akong Rinpoche was about to embark on the latest of many journeys to bring humanitarian aid to the people of Tibet. He was murdered in Chengdu, China, along with his nephew and an attendant.  Despite this shocking and tragic end to a remarkable life, the film concludes with a message of hope and possibility.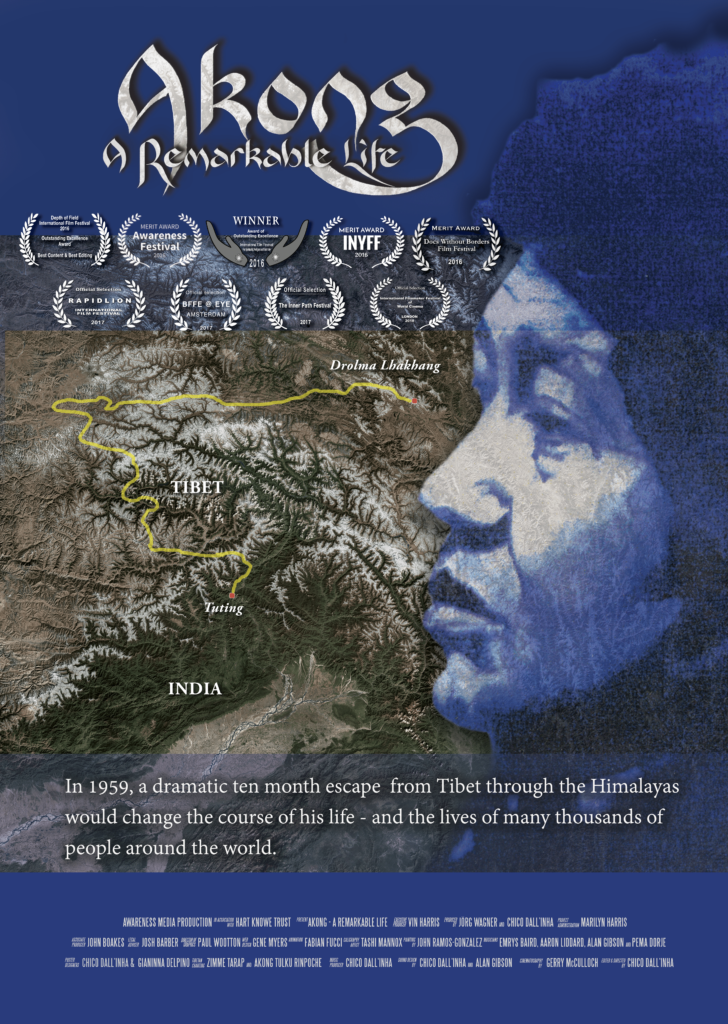 The filmmaker Chico Dall'Inha grew up in Brazil and moved to London in 1999. Chico came to know Akong Rinpoche as a spiritual teacher and trusted friend and the idea to make a film about him began to evolve. By 2010 Chico had put together a small team and they were starting to gather material and film the first interviews. When Akong finally gave his approval for his life story to be told and agreed to be interviewed for the film, Chico was overcome with a feeling of trust and at the same time daunted by a huge sense of responsibility. Following the untimely death of Akong, everyone who knew him was so deeply affected by the devastating loss we all suffered. It became increasingly difficult, but more important than ever, to finish the film and share the amazing story of this remarkable life with the world.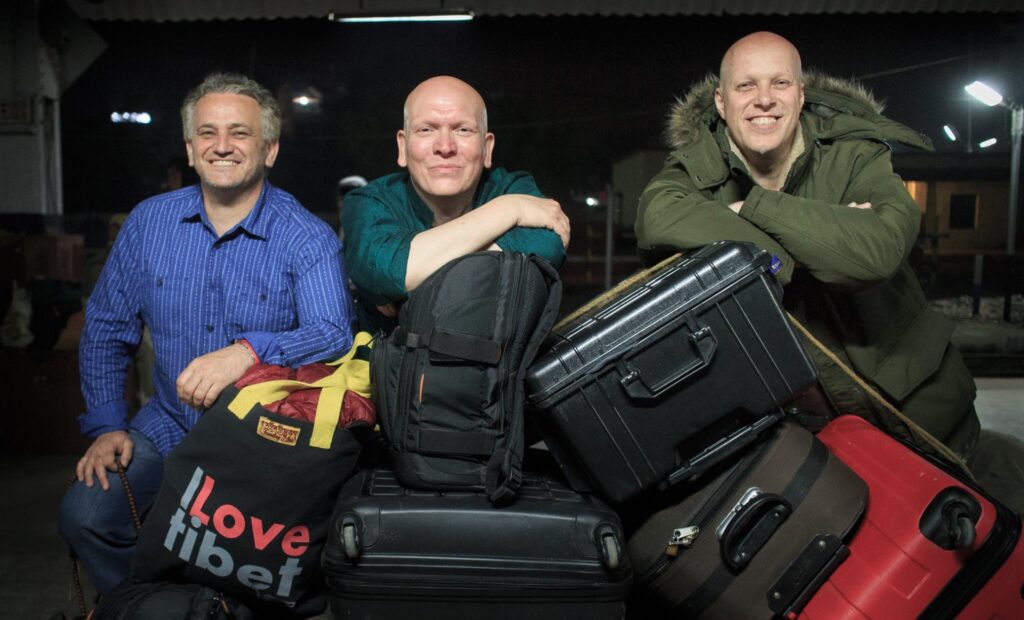 Throughout his life, Akong Rinpoche was never daunted by adversity; if anything, he seemed to seek out challenges and thrive on difficulties. Chico and everyone involved with the film found inspiration in one of Akong's favourite sayings: "only the impossible is worth doing." By taking on a project that seemed impossible, we all needed to work for a greater purpose; to grow beyond our self-imposed limitations. The film brought so many people together and gave us all the opportunity to test our understanding of what Akong had taught us through his words and example.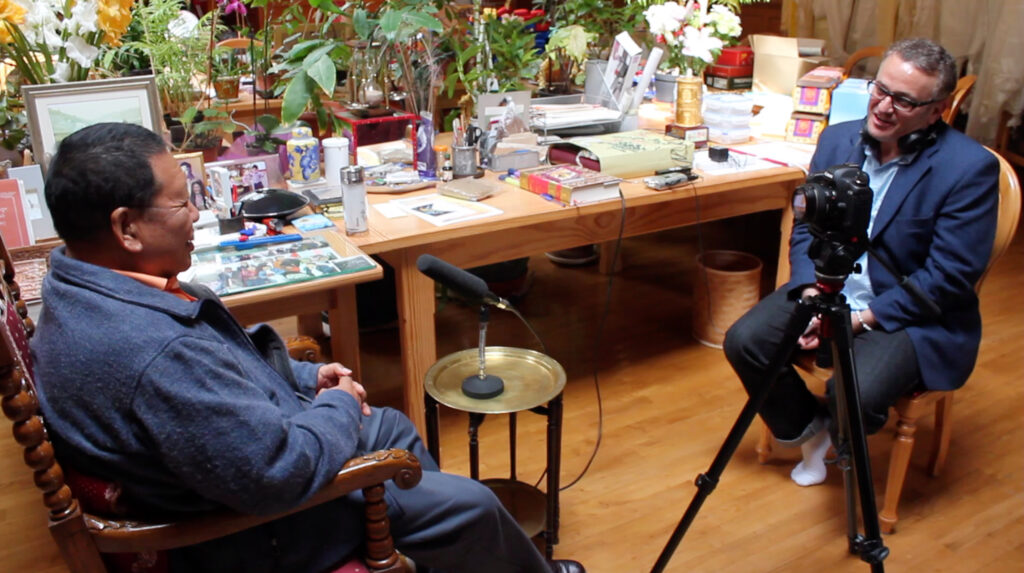 The Hart Knowe Trust offered to help Chico and his company Awareness Media Production to complete Akong – a Remarkable Life because we are so grateful to Akong Rinpoche for the impact he had on our lives. By sharing Akong's life story in this way, we hope to remind ourselves and others that compassion is the true foundation of effective action.
Akong Rinpoche inspired tremendous loyalty in anyone who knew him. The film took on a life of its own and, whenever we asked for advice, sponsorship, interviews or help of any kind, everyone offered their time and resources asking nothing in return: they were all just happy to be able to give something back to someone who had spent his life serving others.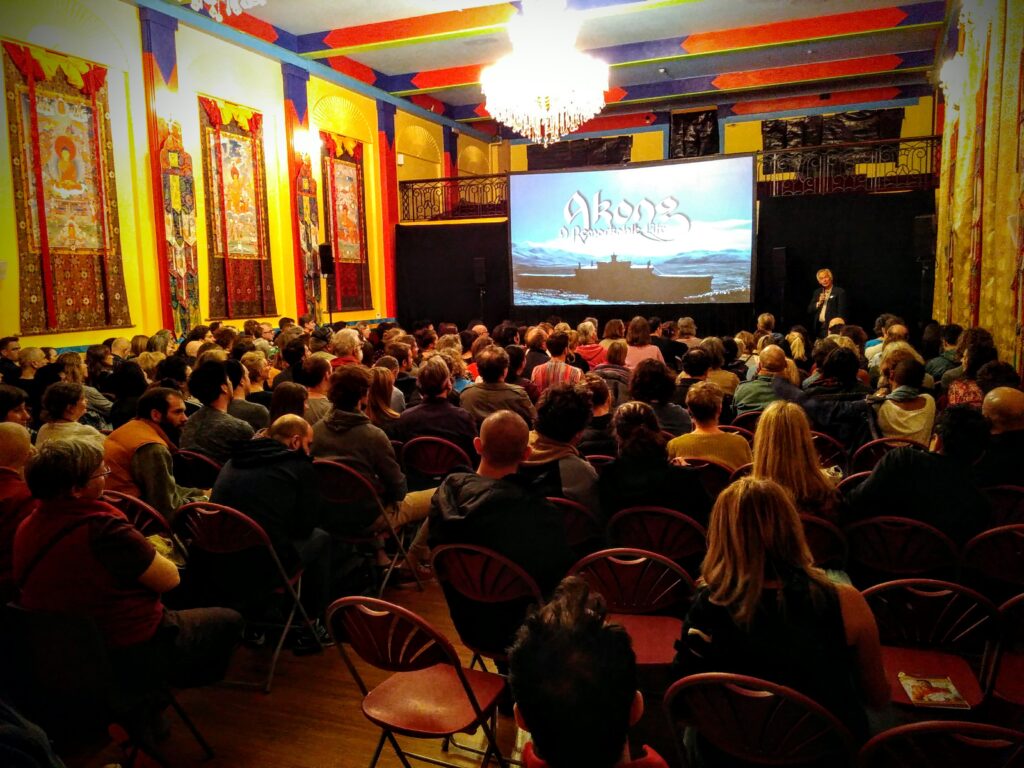 Bringing People Together
In 2016 the film was finally ready to be released. The launch exceeded our expectations as Akong – a Remarkable Life was selected to appear at Film Festivals, winning several prestigious industry awards.
The next step was to show the film to invited audiences at Premieres in Akong Rinpoche's major centres in Scotland and London. These Premieres, which took place in early 2017, were attended by Akong's family, friends, students and other special guests. It was particularly satisfying to know that the people who had known Akong for many years were pleased that Chico's film truly reflected the qualities of this great man and everything he had achieved.
When the Hart Knowe Trust became involved with helping Chico to bring his project to completion, Vin Harris took on the role of Executive Producer. A key aspect of Vin's vision for the film's distribution was to engage the vast network of people connected to Akong Rinpoche and encourage them to create a series of special events to show the film. These gathering would not only bring people together to honour Akong's memory but they would also give his friends and students an opportunity to continue his activity; sharing the story of his remarkable life and his message of compassion in action with audiences all over the world.
Marilyn Harris of Hart Knowe Trust was responsible for looking after the finances and distribution of the film. She helped Akong Rinpoche's friends to organise events at more than 100 venues in 24 countries. Wherever possible Chico, Vin or someone who knew Akong would introduce the film and host a Q&A session which led to some wonderful open-hearted conversations. Click here for a list of the venues where the film was shown and visit the Facebook page for photos and news about screenings.
Thousands of people's lives have been touched by the film Akong – a Remarkable Life. With the agreement of everyone involved in the project, revenues from showing the film were donated to the Akong Memorial Foundation which has been established to continue his humanitarian activity.
How You Can Watch The Film?
Samye Ling Shop is closed for all sales (including online) during the Coronavirus pandemic. 
Please Contact us if you would like to buy a copy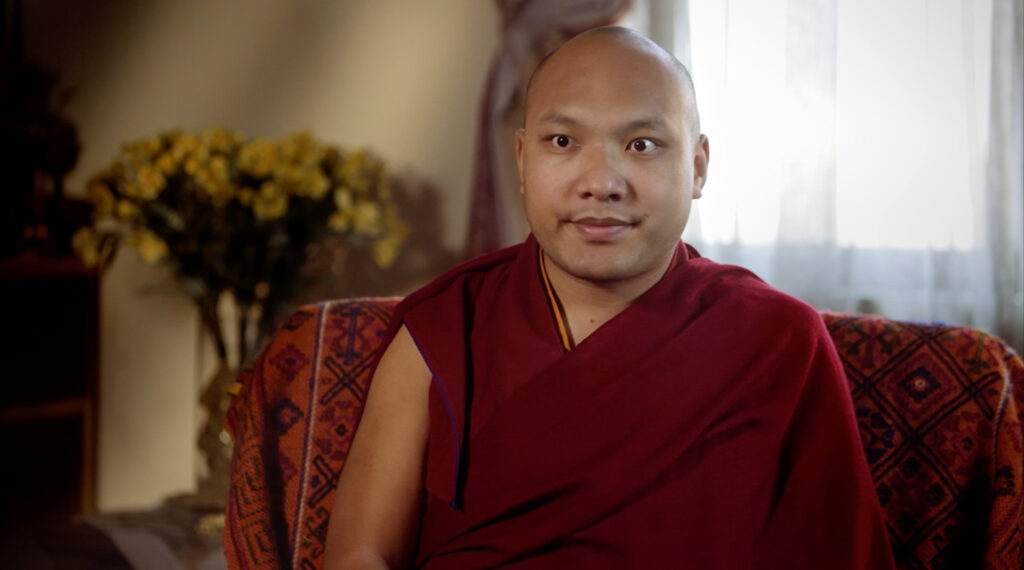 More than One Life
At the end of Akong – a Remarkable Life, the 17th Gyalwang Karmapa says that when the time is right, he will find the next reincarnation of Akong Rinpoche. For Tibetan Buddhists, the idea of an ongoing connection between a teacher and his students from life to life does not seem strange: but most people might well ask what on earth does it mean and what is involved. To satisfy the curiosity that many people have about the subject of reincarnation and to continue the story of Akong, our team has started work on a new film called More than One Life.
Our purpose is to engage, inform, challenge and inspire an audience of both Buddhists and those who hold different views. The film will be an invitation to consider the possibility of more than one life from the perspectives of scientific research as well as Buddhism and other spiritual traditions. In parallel to this exploration we will tell the emerging story of what is involved in finding the next incarnation of Akong Rinpoche. This film will give an insight into how his trusted representatives and the organisation he established are preparing for his return.
More than One Life considers some of the key questions and challenges facing Tibetan Buddhism. The tradition of teachers intentionally returning to continue their compassionate activity had existed for centuries in the remote land of Tibet. How can it survive in our rapidly changing modern world that is overflowing with information whilst struggling to understand the true value of life? However, the view of life beyond this life also has implications for every one of us and raises some vital questions that tend to be ignored in our materialistic society. What difference would it make if we each took responsibility for our interconnected futures?
"My wish is to benefit people in whatever way possible. That is what I do. I have no idea of my work ever finishing. It is an ongoing situation. In this life, when one thing finishes another one begins, so there is constant activity. There is no end."
Akong Rinpoche
 We look forward to the return of Akong Rinpoche and we hope that this new film will contribute to his endless compassionate activity.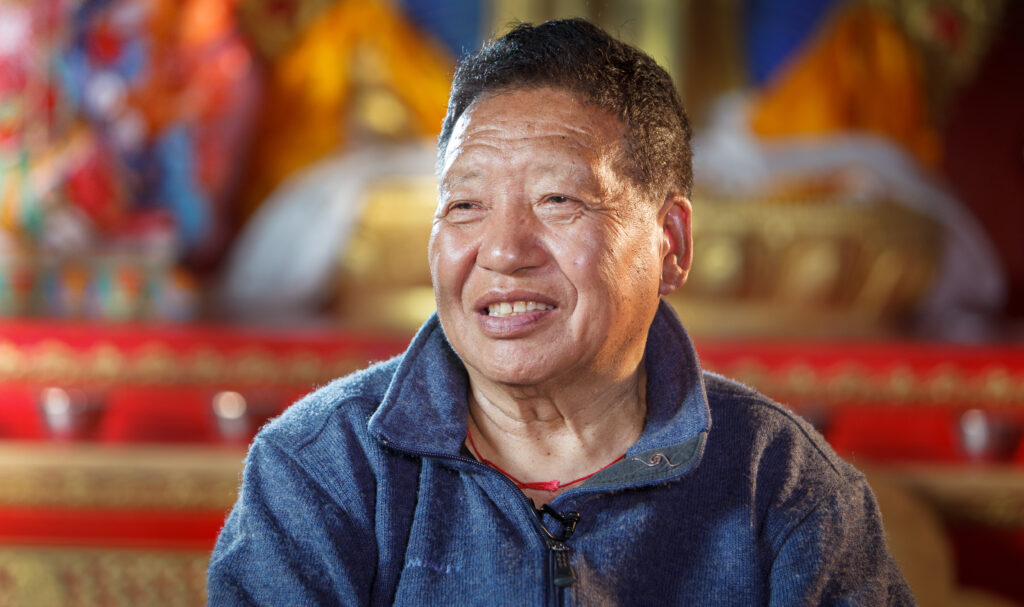 We have already recorded several interviews about the next stage of this remarkable story and some different perspectives on reincarnation.
Watch this space for a short video introducing Akong – Life after Life coming soon!